About Us
29 Years and counting
What we are
We are a small tight knit company with strong morals, driven primarily by its founder Tony Byng. Tony's business experience has been built up over the last 30 years
When he was just 16, before forming the company, he was developing medical database systems for a bowel research team, and in his early 20's he was working at a mailshot management firm handling millions of database records for some high profile clients. Since forming Mobunti Ltd 25 years ago (under a different name), we've continued being a data and data related service provider for businesses
In the mid 1990's we developed a data sharing and management system for vehicle registration number dealers to share available stock which is still being used 20 years later and in conjunction with that got into the data management of what is now over 45 million unissued DVLA registration numbers with thousands of daily updates.
In early 2000 we developed a company formations system integrating electronically with Companies House in Cardiff, and a few years later teamed up with another client who was offering similar services. In summary, we manage a 45 million record dataset of unsold DVLA numbers, 29 million records of Royal Mail addresses, several million distance related postcode records from Ordnance Survey for working out distances and 2500 newly formed companies records (across the UK) from Companies House every day. You might guess, we like data!! We like technical solutions to business related requirements.
The team
We are a small team that wouldn't be able to do what we do without Cheryl, our administrative support, book keeper and customer care manager and Simon, the back room graphical guru.
About the Owner
Its nice to know in a business, who you are dealing with.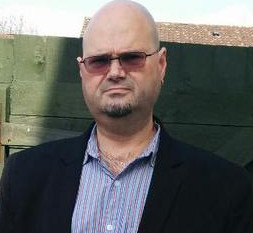 Tony Byng MBCSSoftware Engineer and business owner
Tony has had 30 years working in IT, programming and managing data, along with writing cataloguing systems, weighbridge software, teacher training software, supporting accounting systems, developing software for registration number dealers, and for the last decade and a half, forming limited companies with Companies House. With both his brother and father as chartered accountants, it was little surprise! Serious health problems in his childhood meant that tinkering with computers was an escape that he loved instantly and its been part of his life ever since
Subscribe to Our News, Tips and Offers
We send occasional newsletters out, usually around once a month which you can unsubscribe from at any time
Company
Address
Mobunti Limited
.
1 Chapel Street,
Warwick,
Warwickshire,
CV34 4HL
Tel:
01527 518 555
Web:
https://mobunti.co.uk