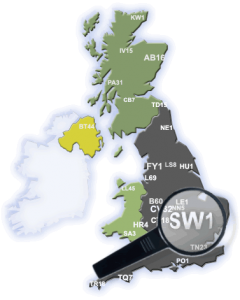 GDPR
GDPR Compliance
We provide a filtering service, giving you access to the newly registered companies lists of Companies House in the UK. We supply the registered office addresses of the newly registered companies and it is a requirement of the Companies Act for a limited company to be contactable at their registered office address. There are several legal grounds for getting in touch with someone within the GDPR. Whilst one of them is "informed consent", where someone opts in to receive marketing, that is obviously not possible with a newly formed company. However, that is not the only grounds for processing. Another is 'legitimate interest'. You are selecting companies based on either categories or geography and will have identified this subset of companies as having a legitimate interest in your services.

If you are mailing people without a potential legitimate interest in your mailing (i.e. if you sell bouncy castles and you are targeting every company on the register - from solicitors to software developers) then that is unlikely to be under the legitimate interest grounds. However if you are an accountant targeting newly formed local companies, or you make industrial ovens and are targeting restaurants, then in our opinion, that sounds like legitimate interest.

We provide you with the tools to filter the data on public record at Companies House to allow you to have access to the data but we cannot control what you actually post out to them, however, with email address and telephone based marketing being limited by informed consent nowadays, post to the registered office address is the only logical way to go!