Before you decide to purchase, you can apply your required filter and identify how many companies match your criteria FREE OF CHARGE. No need to register or make payment to see how many records might be selected. Once you've identified how many companies are available, you can choose to buy the required number of companies there and then.


For corporate users, or customers wanting to purchase more than 5,000 company credits at once, please call us for pricing.
For anything under 5,000 credits, we have a flat rate for company credits.
15 of these little copper discs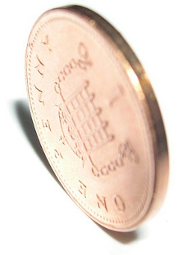 We couldn't make the pricing any easier! However many companies you want, simply multiply by 15p and add the VAT and that is what you pay! (minimum purchase 100 credits - £15+VAT)