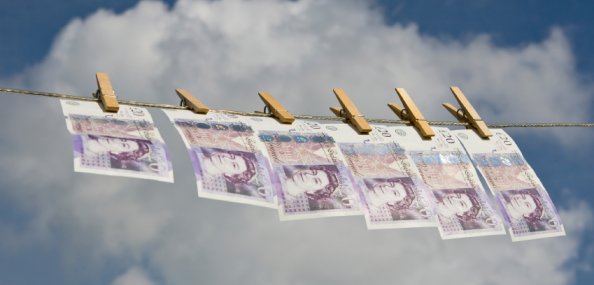 Government regulations mean you must know who your customers are. The UK is a major international business centre and is attractive to money launderers and criminals.


If you have a requirement to be registered under the Anti Money Laundering Regulations - which apply to accountants, solicitors, estate agents, financial advisors amongst others, you must "know your customer" (kyc) and carry out due diligence to ensure your customer is who they say they are.
You could ask for documentary ID (identity) - photocopies of passport, driving licence and utility bill for example. However you can't check if the person is politically exposed, or has already died by getting copies of paper documents.
We have teamed up with Veriphy Limited - a leading data supplier to provide industry standard Adobe Acrobat PDF reports of the person being checked. Checks are made against numerous databases to confirm identity If you are in business (and so are registered with the data commissioner under the
data protection act
) and need to confirm identity, then we can provide those checks.
Any checks provided electronically must adhere to the Joint Money Laundering Steering Group requirements for identity checks. Our report is compliant with their requirements.
Money Laundering Regulations
are not designed to be a tick based approach and you should use the report in conjunction with your knowledge of the transactions you are carrying out. Carrying out the personal accounting requirements for a family friend involves potentially less of a money laundering risk than someone buying a house with a deposit in cash, although in either case, if their electronic check fails in any way, you should always carry out further investigations, even if they are a family friend.
We have teamed up with Veriphy - a leading ID checking data supplier to provide quick and easy access to identity check reports which complies with the JMLSG requirements (and so is standards compliant for the
Law Society
) and is based on data from multiple sources. We appreciate that many customers only have occasional requirements - maybe 10 or 15 times a year as new customers come on board. We hear stories of people paying many hundreds of pounds per year to have access to an identity checking solution and realise they are then paying the equivalent of £30 or more per report because they are not using all their "credits" within the time frame. With us, you just pay for what you use.
We check
Equifax

Experian

TraceSmart

Companies House

Electoral Roll

Halo Death Screen

Bank/credit card address checks

Telephone directory

Sanctions lists

Politically Exposed Persons

Check Digit verification on Driving licence, National Insurance Number and Passport
We can even provide details of mobile phone location in case, for example, someone is calling from overseas when you think they are in this country
You benefit from
No sign up fees
No monthly service charges
No minimum usage
No cancellation fees
Just pay for what you use

Click here for an example report
It all goes to provide a picture of the activities of the person being checked as to whether they are a risk requiring further investigation
Anti Money Laundering ID Checking with no setup fees or minimum usage charges
To carry out these checks you need to be a registered user on our system. Registration is free and provides you with a username and password to log in with.

As part of the registration, you should provide your data protection registration number. We cannot provide the service to anyone not registered under the Data Protection Act. Once registered, we will check your data protection registration, activate the service on your account and contact you. Once activated, you can use the account as much or as little as you wish. Payment is by credit or debit card on a per check basis. If you start to do a few per month, we also have a direct debit facility that we can set up to allow you to carry out checks without providing card details.
Create An Account Now