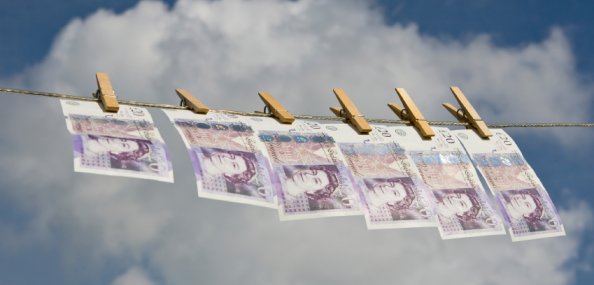 One of the requirements of the Anti Money Laundering Regulations is to have a document stating your policy. On inspection, you are failing to adhere to the regulations if you don't have the document.

We have teamed up with a leading Anti Money Laundering provider and their legal team to offer a policy document customised specifically for your business type, taking into account the nature of your business and who you report to. Writing your own document would take several hours of your legal teams time and their associated costs.
Are you registered under the Anti money Laundering Regulations?
Do you accept large sums of money
Are you financial advisors?
Estate agents?
Accountants ?
Company Formation Agents?
Company Secretarial Services (i.e. Registered Office Mail Forwarding)
Visit the UK government Money Laundering Regulations area for more information
YOU NEED A POLICY DOCUMENT !
Its not enough to just be registered under the Money Laundering Regulations - you have to have a policy document for members of staff to read and understand!
Money Laundering Solicitors (charging up to £200 per hour) can provide the document for you after doing several hours work, but you can purchase the document through Mobunti and leading Anti-Money Laundering verification company Veriphy, for a fraction of that price, at just £227 +VAT. Yes, for little more than an hour of a solicitors time, you can have a document produced, printed, bound and posted along with a CD copy as an Adobe Acrobat PDF file and get yourself compliant in this aspect!
Simply click Buy Now to buy your Anti Money Laundering Policy document for just £227+VAT.

Simple registration on our site will then take you through to the policy document order form. The document is usually produced within 3 to 5 business days and is posted out to you by Special Delivery to ensure safe receipt.